St John the Baptist Church
- Hartwell
OUR VICAR
​
Great News!!!
​
Our new vicar, Revd Mark Donnelley, was licensed for the Salcey Benefice this morning, Saturday 19th September.
​
We are all looking forward to meeting him and his wife Sue, and welcoming them both to Hartwell, Roade, Ashton & Courteenhall
​
We pray that God will greatly use them in His service in our village and that we will really see God at work here in Hartwell and in the whole Salcey Benefice!
​
Here are some pictures from the licensing zoom service
​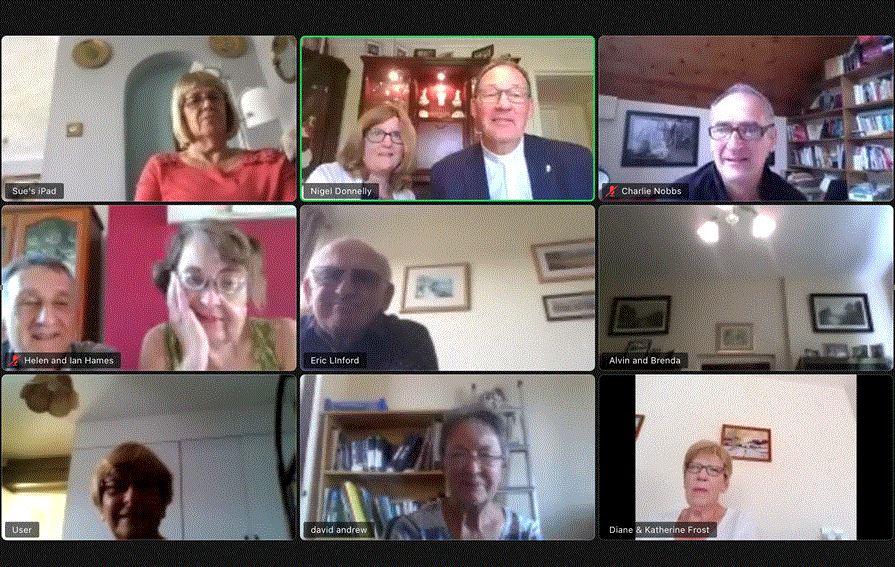 OUR CHURCH
We are currently a small but very friendly congregation with a big vision for Hartwell. Our vision and mission is to see people in Hartwell come to know the Lord Jesus Christ as their Saviour and see the church grow. With the building positioned right in the centre of the village, Hartwell Church has a unique opportunity to be a visible and real example of Christ to the community of Hartwell.
We have a range of traditional services as well as some more accessible services. Also at key times of the year we hold special services, which are well attended by the people of Hartwell.
Carols by Candlelight
Remembrance Day
Good Friday